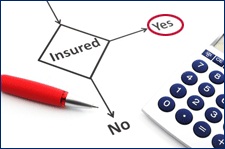 What is Paid-up Value?
If premiums have been paid for a period of three years and thereafter due to unforeseen circumstances, payments cannot be made, policy will automatically be converted into a paid up policy for a reduced sum assured, payable on the date of maturity or in event of the policyholder's death, if earlier.
How to calculate Paid-up Value of an Insurance Policy?
Paid-up Value = [(No of years premium paid / Policy term) * (Sum Assured)]
Does my insurance cover remains same if I make my policy Paid-up?
Cover will be reduced to the value of paid-up value calculated above. A paid-up policy may be free from payment of further premium.
What about additional benefits of my policy after post paid-up?
A paid-up policy loses all the additional benefits attached to the policy –
a) Double Accident Cover
b) Critical Illness Cover
Example
Mayank took a Endowment policy with a sum assured (SA) of Rs. 250,000 for a term of 25 years. Other info regarding policy –
Date of commencement of the policy – 14/06/2003
Premium payment mode – Quarterly
Last premium paid on – 14/03/2011.
Policy in force up to = 14/06/1997
Total period premiums paid = [(14-06-2011)-(14-06-2003)] = 8 years
Term of Policy = 25
Paid-up value = [(No of years premium paid / Policy term) * (Sum Assured)] = [(8/25)*250,000]
= Rs. 80,000